Break into a heavily fortified prison in Vesper's third Mirror of Mystery! Deep within his mountain stronghold, Fyodor the Soul Warden lords over his horde of lost souls.
In order to break their chains, you'll need to work past his murderous mechanized defenses, including terror-powered turrets, blazing furnaces, and bone-crushing hammers. But keep your wits about you, lest you become yet another of his captive souls!
Vesper seems particularly keen on you putting Fyodor in his place, though her motives remain shrouded in mystery—for the moment, anyway.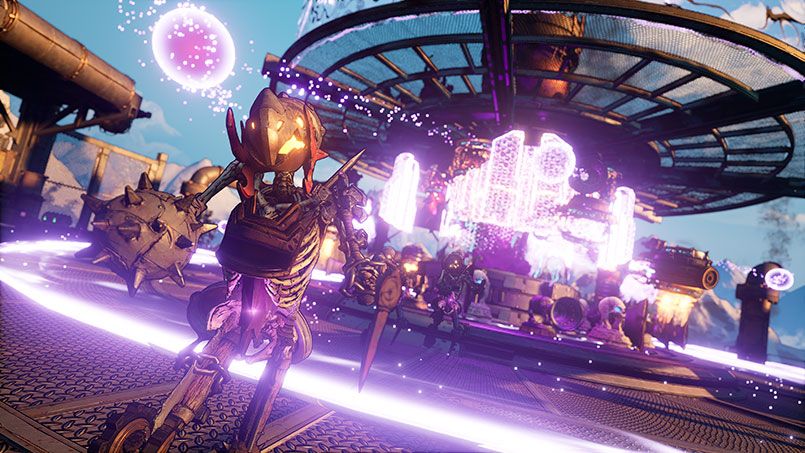 Four weeks of boss battles and new loot
Just like the other Mirrors of Mystery, Molten Mirrors gives you a chance to face a more difficult dungeon and farm higher-tier loot to help you complete the main story. Available for individual purchase or via the Season Pass (sold separately and as part of the Chaotic Great Edition), Molten Mirrors introduces a high-security prison gauntlet to test your mettle.
Vesper and her Mirrors of Mystery are located in the Dreamveil Overlook, just outside of Brighthoof in the Overworld. The enemies within have a baseline level of 13, and will scale to your Fatemaker's level beyond that. Whether you're still early on in your Fatemaker's quest or you've forged yourself in the flames of the most difficult Chaos Levels, the Mirrors of Mystery are a fast-paced, repeatable challenge. But be warned, as dying within a Mirror of Mystery will boot you back out of the looking glass and you'll have to start your run over from the start.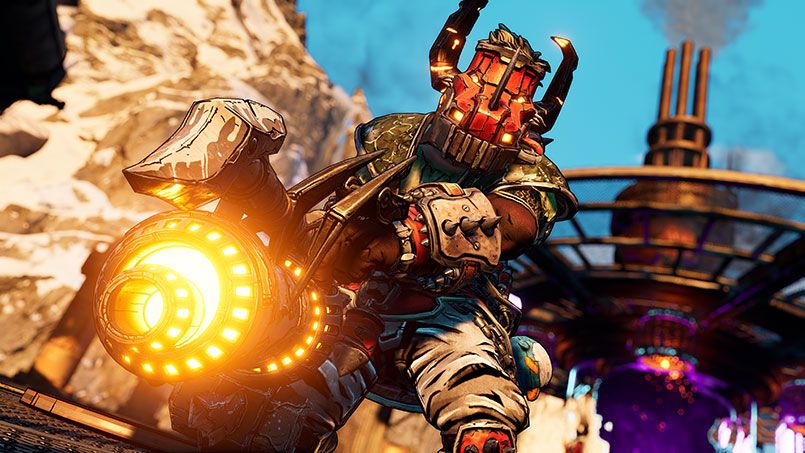 For three consecutive weeks following the launch of Molten Mirrors, Fyodor will tinker with his weaponized throne to ensure that this time, your mortal soul will be his for the taking. Fyodor's lair is a veritable tempest of deadly projectiles and malicious machinery and you'll need fancy footwork and sharp reflexes to get through unscathed.
With each progressively tougher version of this battle, new Legendary gear will be added to the loot table, giving you good reason to return for some rematches. More Legendary loot will also be added as possible rewards from Vesper's Wheel of Fate after you've defeated Fyodor at least once. Those new items are in addition to the wide array of fresh cosmetic items you can collect—whether as random drops from enemies within the Mirrors of Mystery or when spinning the Wheel of Fate using the Lost Souls you've collected.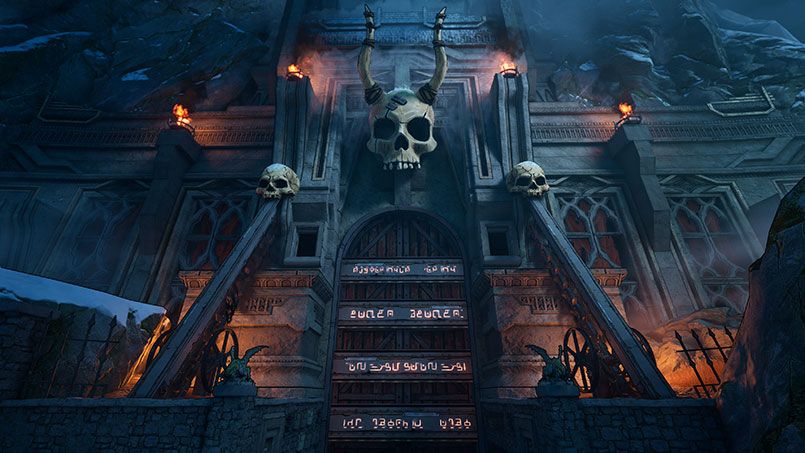 Below is a planned schedule for when the Fyodor boss fight will take on new, deadlier forms, along with the planned loot additions for each Difficulty level.** You'll have to beat each form consecutively, even if you're playing Molten Mirrors after the following dates have passed. Vesper will reveal unique insight into Fyodor's state of mind with each difficulty level. Beat all four to hear the full story, and shed additional light on some of Vesper's own secrets…
First Form: June 23 at 9:30 AM PT

New Fealty Oath Legendary ring
After defeating Fyodor for the first time, new Legendary loot will be added to the Wheel of Fate: Stab-O-Matic gun, Lovestruck Beau spell, Greed Warden and Petty Tantrum melee weapons, and Protagonizer amulet

Second Form: June 30 at 9:30 AM PT

New Smithy's Ire Legendary spell

Third Form: July 7 at 9:30 AM PT

New Tyrant's Truth Legendary armor

Final Form: July 14 at 9:30 AM PT

New Echoing Phoenix Legendary gun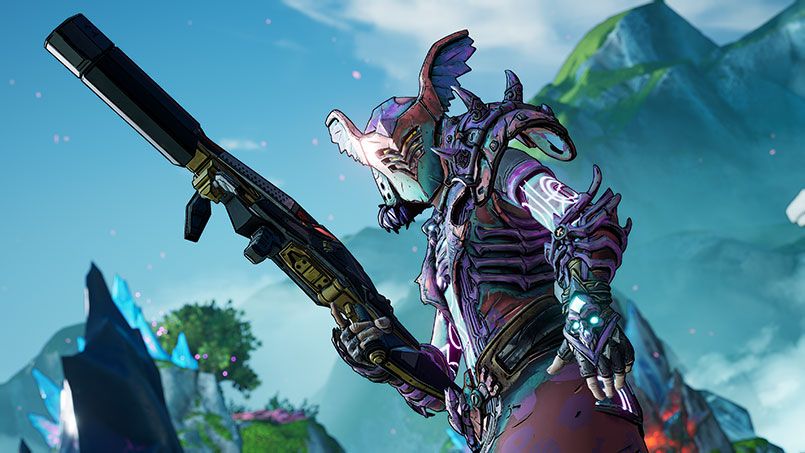 If you can successfully complete Molten Mirrors at least once, four unique level layouts and the Fyodor boss fight will be added to the pool of Chaos Chamber possibilities for even more endgame dungeon variety. Combined with the ongoing limited-time mini-events and weekly Featured Runs that are constantly being added to Tiny Tina's Wonderlands, there's lots to be gained from besting Fyodor's new forms each week. Now get out there and show Fyodor that no amount of hooks and chains can hold you!
*Molten Mirrors is included with the Chaotic Great Edition of Tiny Tina's Wonderlands and is included as part of the Tiny Tina's Wonderlands Season Pass. Also available for individual purchase. Base game required.
**All dates, timing, and items are subject to change.